Once upon a time, a tiny puppy arrived at our doorstep in a bright red basket. She stepped out of the basket, looked around keenly, decided that we look promising, and then took over our lives.
Though Biskit, the senior K9 cutie, wasn't too delighted by this arrival, they became inseparable as the years went past. Walks, naps, cuddles, drives, treats, surgery for spaying, moving to Ranikhet, greeting every visitor like a long lost friend—they did all that together.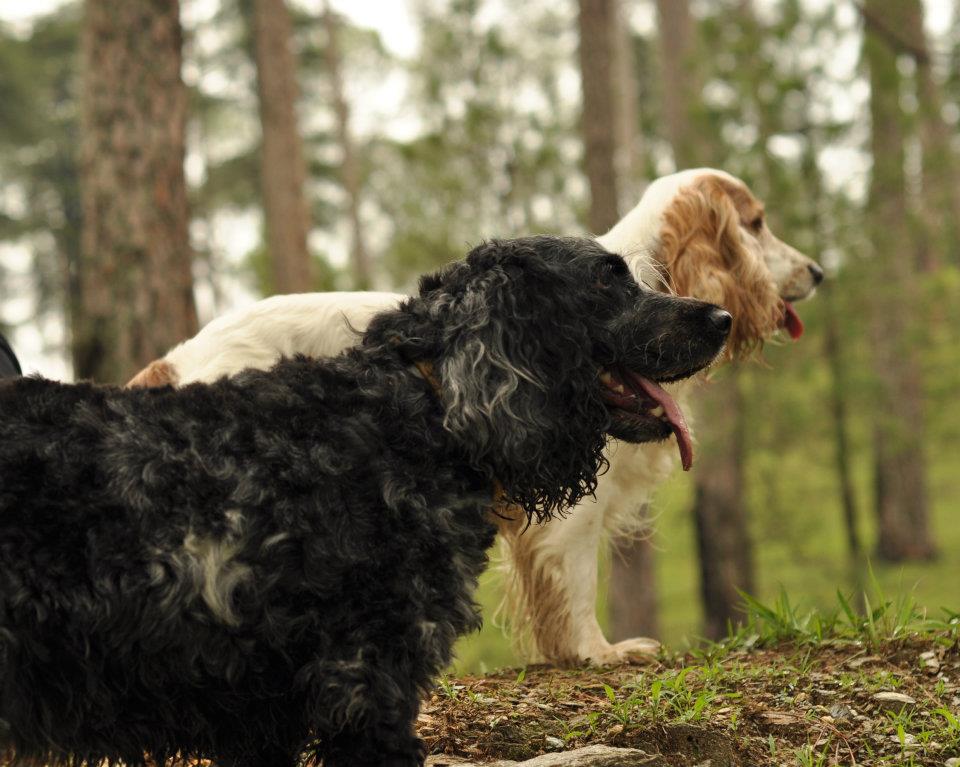 But that didn't mean that they were clones…far from it! Diva Biskit and Motu Peppu were individuals in their own right. They both loved car rides and begging at the dining table, but Biskit had no interest in chasing lights, catching water trickles, fetching stones or retrieving toys hidden below rugs.
Every day, Pepper would wake up with a list of games which were to be played that day. Any change in the list would mean some growling rebukes, some waddling to the place which had her desired stuff, and then some serious staring at the stuff and me, saying " Come on!! Get your act together!Pick up the mirror/stone/toy/ chewstick! We haven't got all day!!"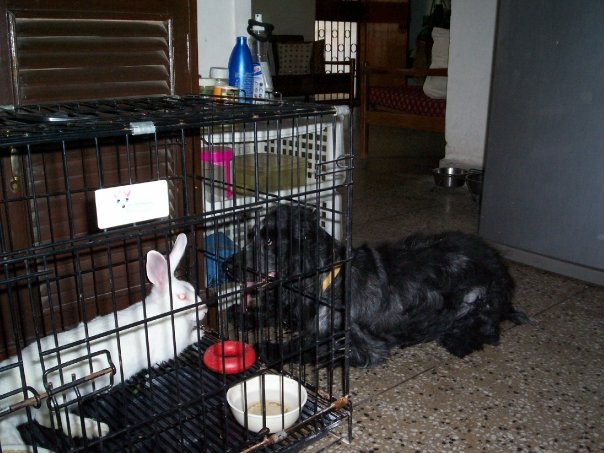 Nothing about Pepper was mundane, or by the book. Her idiosyncrasies were legend, and we have regaled scores of friends and visitors about the way she held "Post Graduate Diploma Classes for Beggars of North India", the way she growled and protected anyone sitting next to her on the couch, her peculiar walk by which she moved the right and left limbs in tandem instead of the front and rear limbs doing their thing. She went for birthday parties so that she could grab a couple of balloons to play with. Plants got watered regularly since Pepper had to attack the water stream.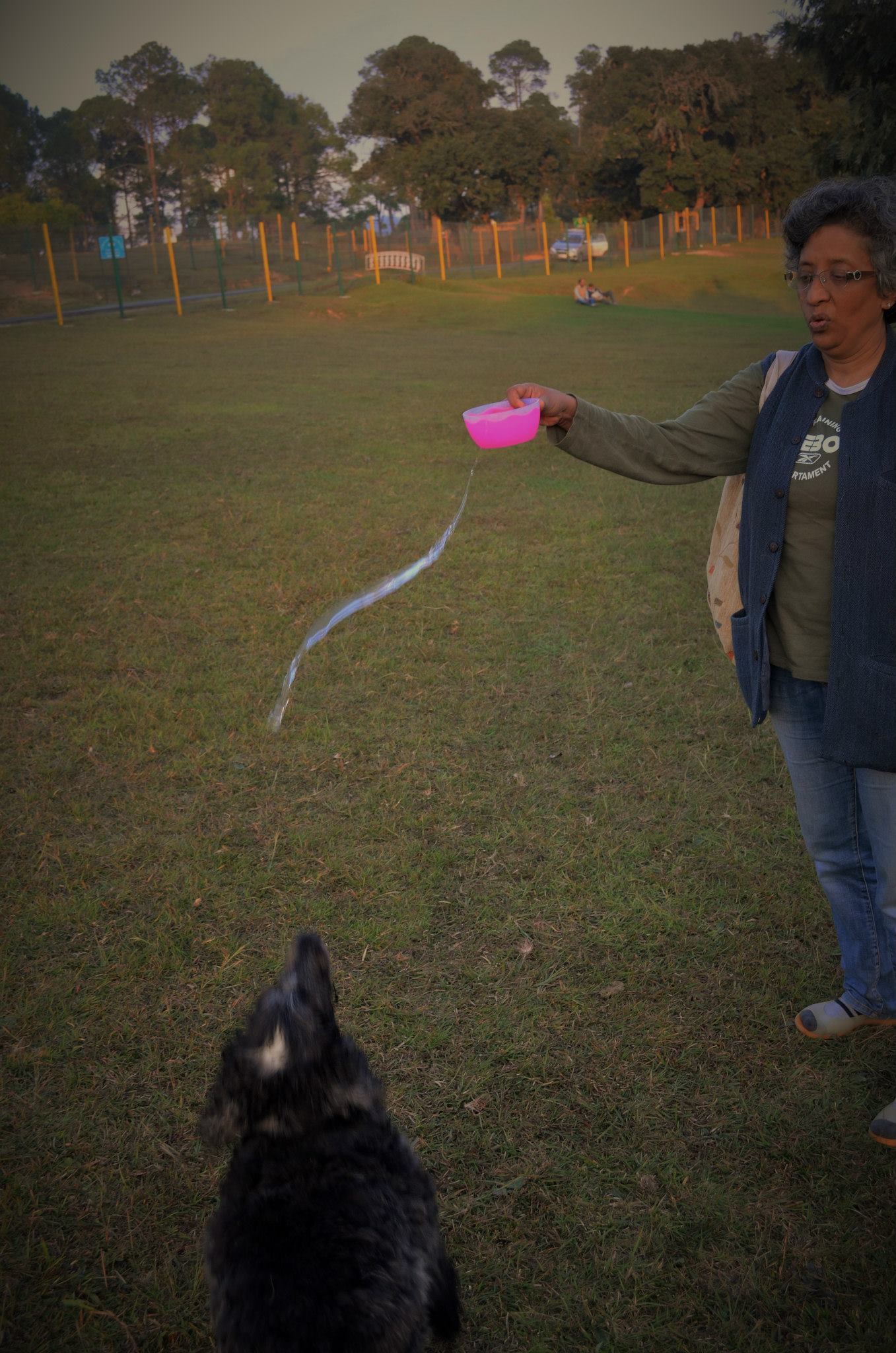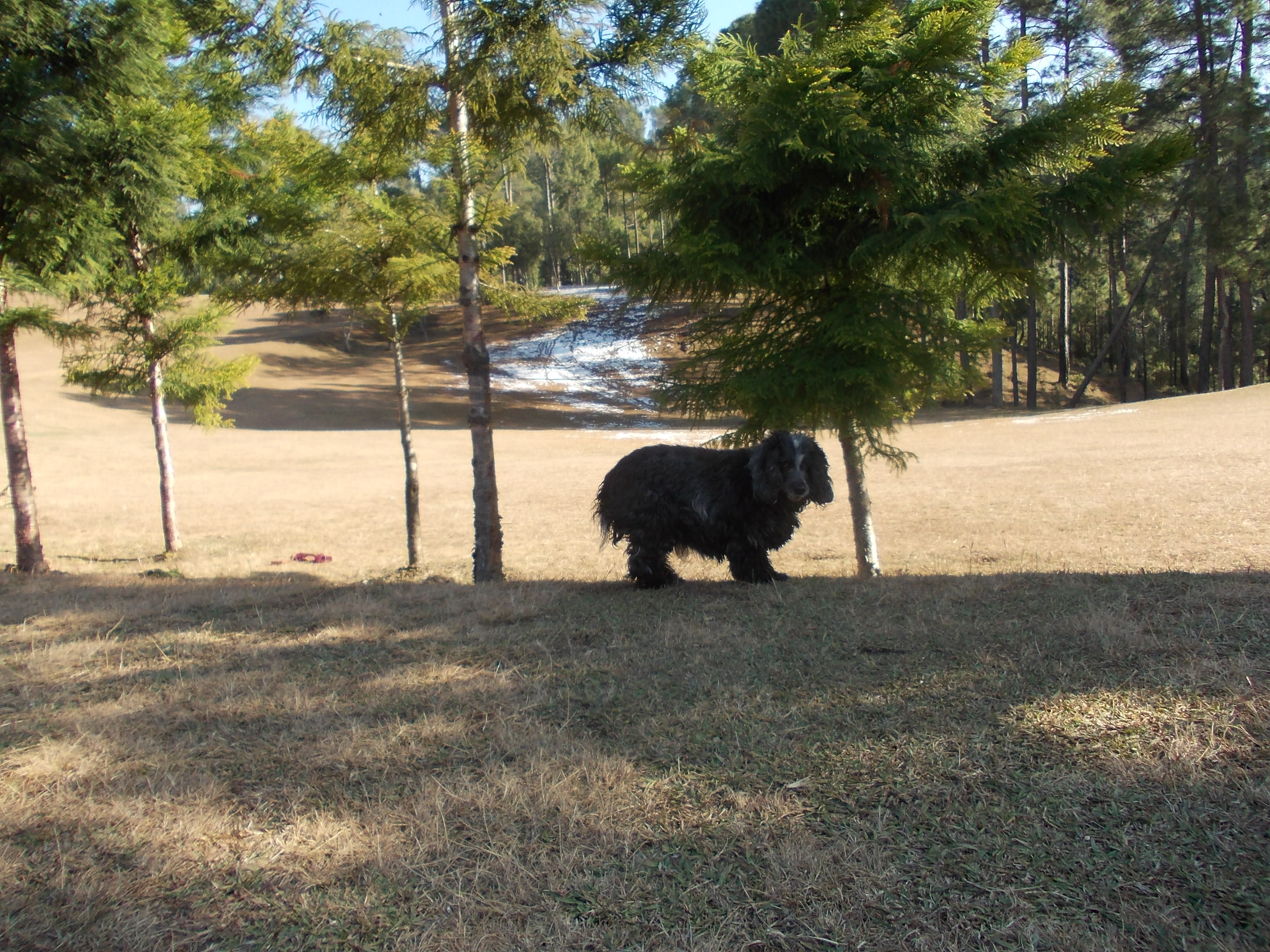 Over the years, she started looking and behaving like me.—the same salt and pepper hair, the same fierce reaction to unexpected things ( me to plastic packets, Pepper to being picked up), the same joy in having a personal hot water bag in winter, the same craving for pakodas at the roadside shop.
Biskit 's departure and Luchi's sudden loss didn't stop Pepper from continuing her routine. I still recall how keenly she dug out stones from the pits being prepared for their burial, and quietly munched away at some particularly muddy stone while we lowered the remains of those beloved dogs and sobbed our hearts out. That stone munching habit! she ground her teeth to the jaw-line, thanks to munching a million rocks.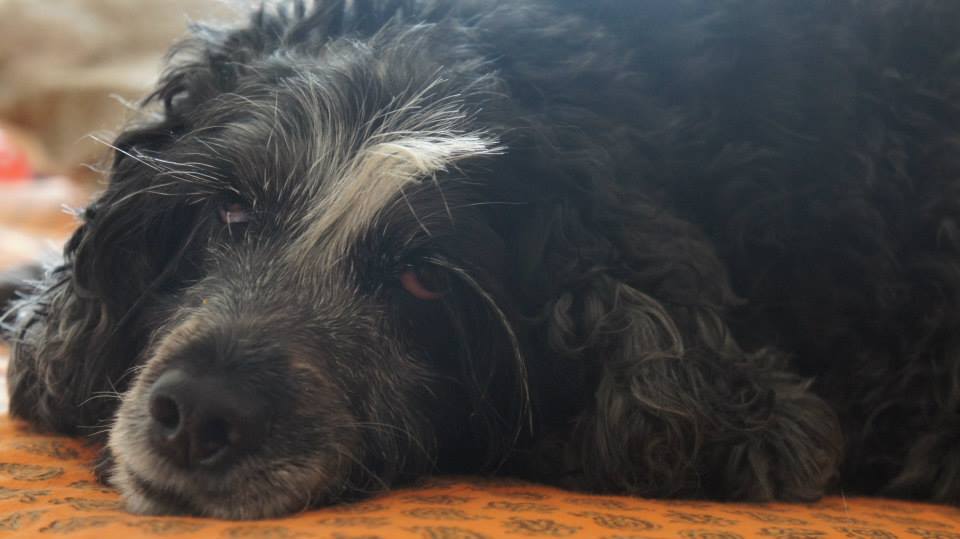 A fortnight ago, when she decided to stop eating, I thought it was this lack of teeth which was making her turn her face away from the food bowl. I was wrong. It was her decision to stop eating, and there was nothing we could do about it. Favourite tidbits, chew-sticks, ice-cream, chicken soup, poha—she turned her face away. Just water is enough, thank you!
Days went past, and her resolve grew stronger. She lost weight, she lost her energy, but her days continued the way she wanted. She slept for long hours, cuddled and stuck to my side, chased the odd stone in the field, sat on the stairs and watched the world go by. I was reminded of those Jain monks, who decide to stop eating and deliberately fade away. Pepper was doing the same thing. She had decided that she had given her quota of love, madness, energy and passion to our family, and it was time to move on.

I could have pumped her with IV drips and medicines, poked her with needles to take out blood for investigations, hauled her quiet dignified body to vets and ignored her growling protests. I could have done so much to delay the inevitable, to delay the pain of loosing her.
It took every bit of courage within, to accept her decision and focus on just being with her. The daughters were in complete agreement too, and as each one of those long days passed, I would be consoled and strengthened with their love, as well as the support of my friends. The last two days were bearable with one daughter by my side, and as we sat close to the brave Pepper, we talked of life and love and long days of waiting and so much more.
Her last evening was quiet and golden, the room flooded with the setting sun and the field dotted with the usual crowd of orphaned bulls. She passed away as night fell and there was no distress in her body, no fear in her eyes..it was a peaceful passing to the other side.
We buried her in the morning..planted a sagacious oak tree sapling on her grave. No frivolous fruit trees for the Zen master! And yes, her little mirror and two optimum sized pebbles were buried with her. After all, even in those rainbow meadows of heaven, Pepper will need to chase those light reflections and munch her stones!!