I have a gorgeous girl in my friend list. She walks tall, tosses her brilliant smiles at the world and keeps this four generation, mainly male household functioning like clockwork.
We met when she had arranged a sunny lunch for her grandfather-in-law, a veritable legend of Ranikhet. The smart old gentleman, close to a century, adored her and would wait for her visits to Ranikhet.
On one such visit, she dropped in to see our woollens, and decided that everyone in the family needs a hand knit garment. The youngest one and the eldest one were easy to satisfy…as were the rest of the men.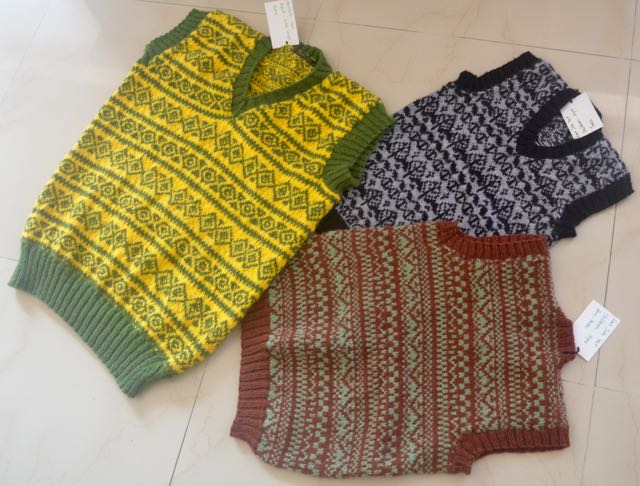 Fair Isle vests have a way of making a man feel good, especially when the pattern stretches out to show the intricate bits of knitting.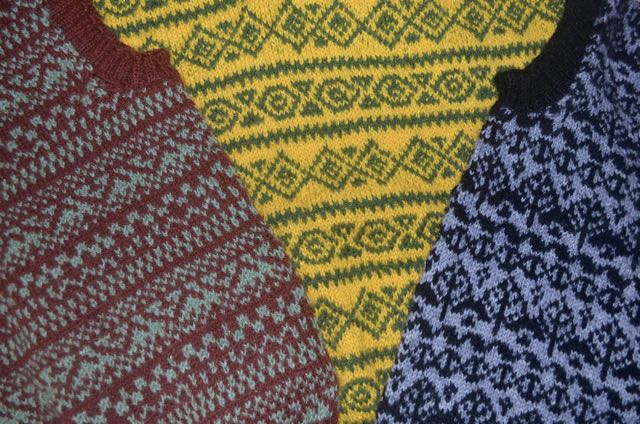 So we had four satisfied gentlemen, from 4 years to 99 years, perfectly content with their sweater choices, and ready to head home. But, my gorgeous friend was at the other end of the spectrum. She loved the shawls, she adored the overblouse, she modelled the cowls, but, there was something missing..
There were no embellishments!! No strands of sequins, no basket of beads, no lilting lace…not even a little embroidery. She wanted a little more of shine, a lot more of uniqueness, and an overall feeling of zing.
To say that I was flummoxed, was an understatement.. No knitwear had been kept aside for lack of bling, or so I thought. It was something which needed attention and some research. Does embroidery or sequins or beads add a unique quotient to hand knits? or do they make them look like something which had been spewed out from a garment factory?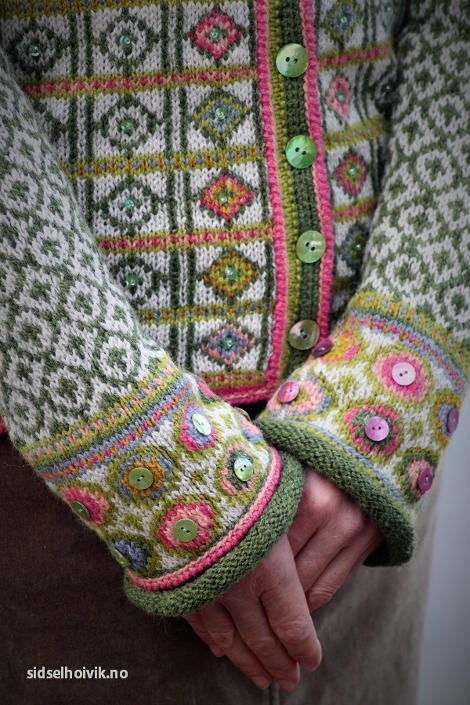 My favourite knitting podcast came to my rescue..by some uncanny bit of coincidence, they  featured a famous Norwegian knitter, who used buttons, sequins and embroidery on her hand-knits, to make them unique and gorgeous. Go have a look at her website, or even better, sit down with some tea and watch this episode of The Fruity Knitting Podcast. If you get addicted to this show, do become a Patreon as well.
To come back to my friend and her wish for something embellished, I promised her some embroidery on the edges. No sequins and shiny beads, but some neat embroidery. It took me a month to complete the project. It was month which gave priority to Pepper, and everything else took a back-seat.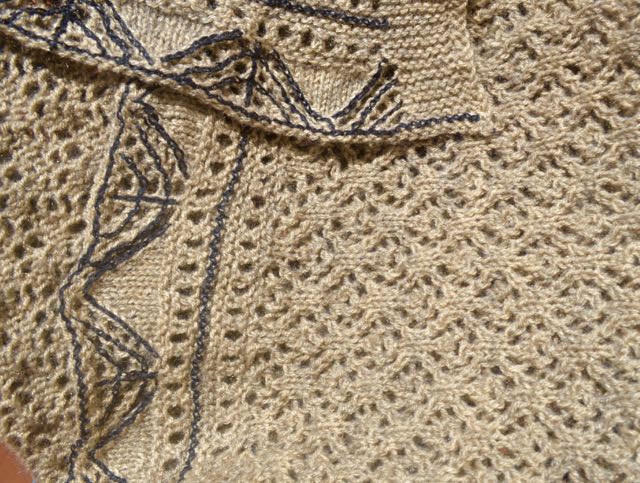 Chain stitch, in pure black thread, can be rather nice. I found that chain stitch can outline garter stitch rows in a rather unique way. They also bring out the direction of lace chains and make a border look good.
Keep your hand light, keep some light around you, and do the embroidery with a light heart. Only then will there be swift progress, unlike those days when I sat next to a quietly sleeping dog, wondering if she will be there beside me tomorrow, and doing some embroidery to hold back the tears which kept gathering like monsoon clouds over the mountains.