Dark rainclouds gathered over the forests and valleys. Rain and sleet worked their magic through 24 hours, and I woke up to shining pine trees, the fragrance of wet mud and leaves, and clean blue skies. A brand new day deserves a brand new project, for sure!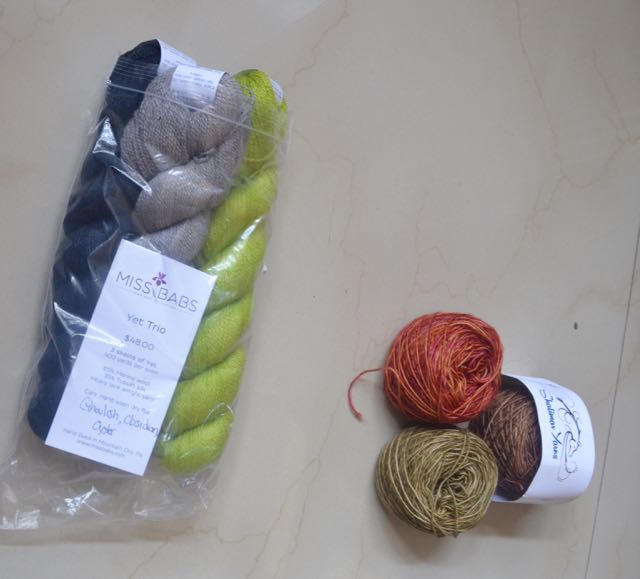 I had been playing around with these yarns, but the thought of knitting a garter Icelandic blouse, AGAIN, was just not appealing enough to my knitting heart. I had just completed a garter stitch baby kimono, a cotton top (with hours of plain knitting in the round)…No–garter stitch was not going to happen!
And then, I looked at this trio of gorgeous hand-dyed yarn from Miss Babs, looking at me from their whimsical package. A blend of fine merino and tussar silk, these yarns would be so totally right for summer knitting.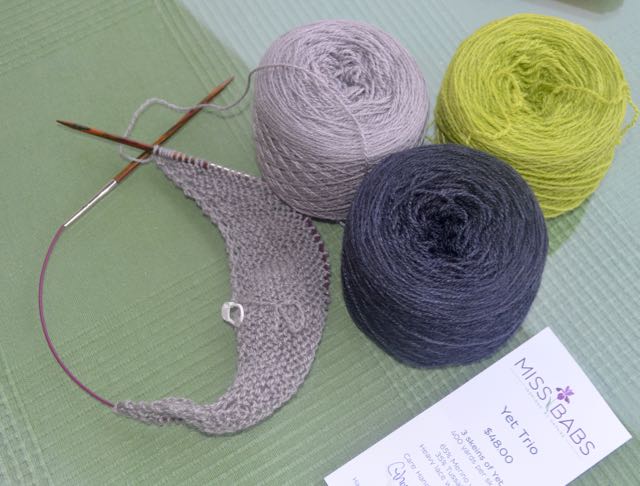 The pattern, an old time favourite which never ceases to amaze, was finalised. Colour Affection, a lovely knitted shawl in three colours, alas, is again made of garter stitch! The stripes and the changing colours, however, shall make me complete this project..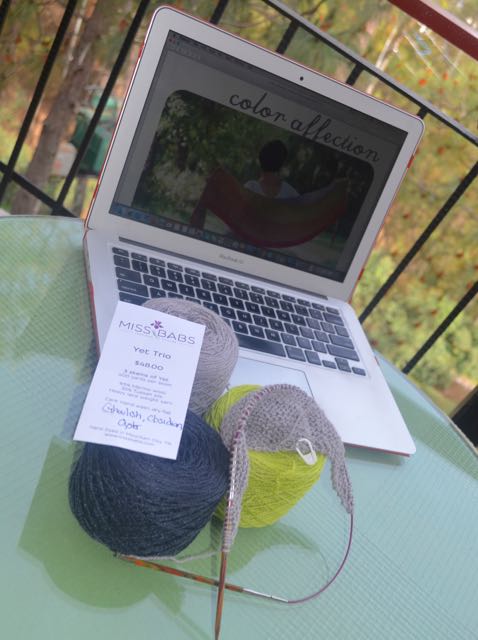 So here am I, sitting in the balcony and knitting away with the first colour, watching the birds chirping on the pine trees and thinking about life from tomorrow.
Tomorrow, my daughter returns to the city and to full time work in an organisation which she wanted to be associated with. I know she is going with zing and optimism in her stride, I know she is going to love this new setup and I know the organisation is going to be very happy to have her in the team.
Ranikhet will miss her and she will miss this tiny town with loving folks and simple emotions. A town which looked on indulgently as she learnt driving and tackled curves and slopes and huge trucks. Folks who applauded her when she crocheted small and big things, when she taught the kids next door and made them enjoy the process of learning, and when she walked the dogs and cuddled and petted every canine who was happy to be around her.
These colours, so reminiscent of our surroundings, are being knitted into a shawl for her..A shawl which she can wrap around her whenever she thinks of her home in the hills.