Maybe this will be the month when all my passwords are put, like eggs, in one place..but then, putting all my passwords in one basket is not good security sense! Right now, I have three separate diaries, with notes and deletes and new scribbles, as sites get smarter and ask me to change my password, again and again.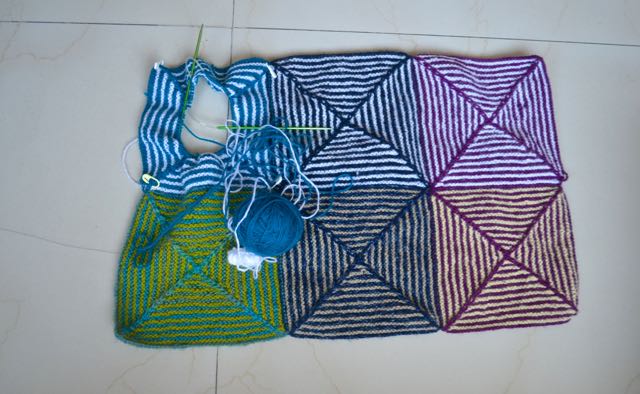 Maybe, this month, I will not begin a new knitting project. Instead, I will work on old ones languishing in forgotten corners or the ones staring at me accusingly from the knitting corner! I have the Optical Blanket in progress, in which each square involves two yarns which twirl into a mess ever so often, a change of knitting cable as the number of stitches decrease, and a lot of arm twisting as I knit round and round.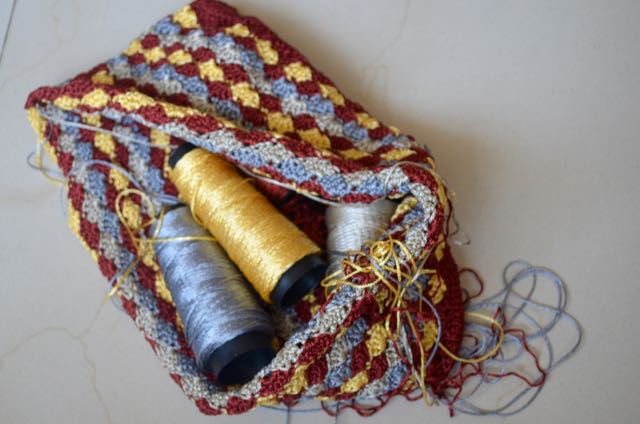 Fished out this WIP from the cupboard, while digging around for some exciting stash member who could make me throw my May decision out of the window. The yarn had been bought in Pune, when I was attending the wedding of a dear niece. She now has a school going kid, and this yarn is still in the process of being taken out of its wrapper.
Maybe, this month, I will get down to the business of getting my finances in order…of registering property, of closing dormant bank accounts, of filing insurance policies and deposit certificates and listing dates for depositing or withdrawing funds. Living each day as it comes has pushed the outflow and inflow process of funds into relative insignificance. A house which has all the requisite creature comforts, a hobby which has its components, a kitchen which has Hema and friends who feed me regularly and lavishly….what more can funds give me?!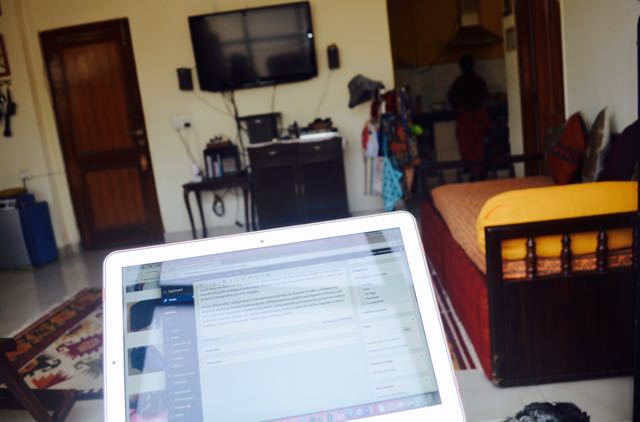 Maybe, this month, yoga will happen every morning and the earlier supple and straight me will come back. But now, there is a puppy who likes to take out a bite from my moving ankles and wrists, and who howls loudly if I try to keep her out of my yoga space. I still have the pleasure of a long brisk walk down a winding road with Bruni for company, a sunlit space to do my stretches, and returning to a few hours of playing-madly-with-Mili.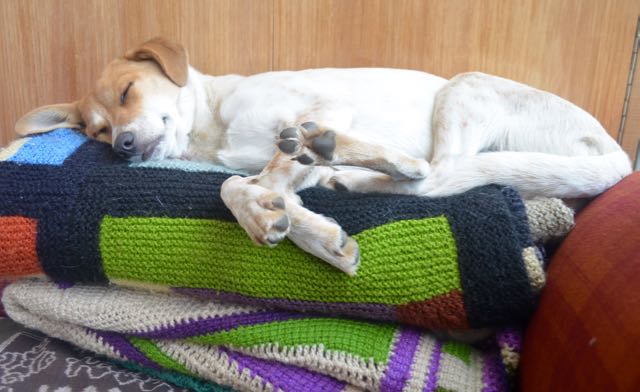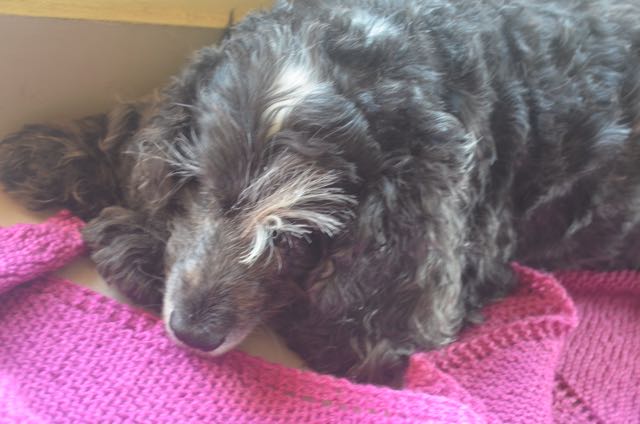 Maybe, just maybe, I will follow the path taken by Pepper and Mili, and just spend each day taking comfortable naps when given some cosy woollens, eating when given food, playing/chatting when visited by friends, and watching the month of May float past!